Creative Art & Media at Groundwork Leeds
Course description
On the creative art & media course, young people get out and about working on projects like stencil graffiti, photography, collage and sound production. Functional skills Maths and English and Personal and social developement is also embedded into the course. The course involves an enterprise project where learners make and sell a variety of goods at local craft fayres, ranging from chopping boards to T shirts and Christmas cards. The learners have the opportunity to take part on a work placement and will learn valuable CV, application form writing and interview skills. Our tutors offer the best support to the learners, assisting them wherever possible with any additional barriers to learning. All our courses are designed to help raise the confidence of the young people we work with and assist them to recognise their true potential.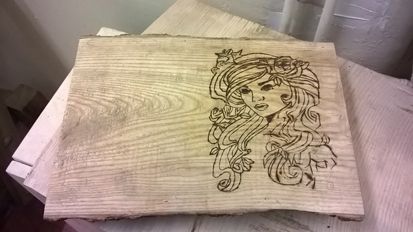 Entry requirements
There are no formal entry requirements. You just need to be enthusiastic and willing to learn new things.
Assessment
Assessment will be through a combination of portfolio building, assessments and exams (with plenty of support)
Financial information
There are no costs for learners. Upon joining the course, Groundwork will issue you with a weekly bus pass and you may be eligible for a bursary of up to £40 per week based on attendance. Learners who are elligable for free school meals will be provided with lunch.
Further information
If you are interested in this course, please contact Paula Hinsley on 0113 238 0601 or email at paula.hinsley@groundwork.org.uk
How to apply
You can apply for this course through UCAS Progress. Add this course to your favourites so you can start making an application.
Last updated date: 09 March 2015