BTEC Level 3 Diploma in Medical Science at The Hayesbrook School
Course description
Why study Medical Science?
Medical Science is the science of maintaining health and the
prevention and treatment of diseases. The Level 3 Diploma in Medical
Science is for students who are interested in careers related to healthcare and
medical research. Medical scientists are at the forefront of healthcare services, as
they are vital in the diagnosis of disease, determining the effectiveness of treatments
and searching for new cures. Medical Science will enable progression to higher education to a range of Applied Science programmes, such as biomedical science, life sciences, and physiology.
The Medical Science course will also complement the Sport Btec and possible further sports related careers such as Sports Science.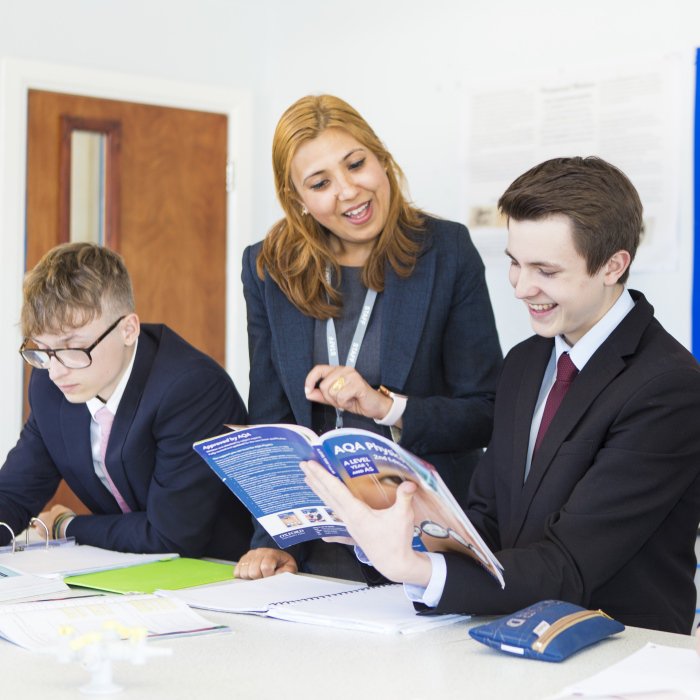 Course content
Course description:
The Level 3 Medical Science Diploma requires students to study units in the following areas:
·Human health and disease
·Physiological measurement techniques
·Medical Science research methods
·Medicines and treatment of disease
·Clinical laboratory techniques
·Medical case study
Entry requirements
Grade 4 in both English and Maths GCSEs, grade 5 in Science and at least 2 other qualifications at 4 or above.
Assessment
Each unit has a clear medical science purpose which focuses the learning of scientific knowledge, understanding and skills into a meaningful context. The course is designed to equip learners with scientific knowledge and understanding, as well as practical skills that would support progression to a range of job roles within healthcare.
Learning will take place in the classroom, as well visits to clinical workplaces and visiting speakers. The course is assessed by a variety of internal and external assessments and these consist of question-based tests and set tasks based on case studies with a medical context.
Future opportunities
This course will allow students to study at a higher level at university. Courses that might be of interest to students selecting this course with an eye on the future should consider these as possible linked degree courses.
BMedSci (Hons) Medical Sciences
BSc (Hons) Biomedical Science (an Institute of Biomedical Science accredited course)
BSc (Hons) Medical Biology
This course also links with our sports qualifications and future careers such as physiotherapy, health related fitness, coaching or rehabilitation services should be considered.
How to apply
If you want to apply for this course, you will need to contact The Hayesbrook School directly.
Last updated date: 16 November 2018