Chemistry AS/A Level at Newman Catholic College
Course description
Chemistry is the central science, interfacing with mathematics and physics, biology and medicine and is concerned with all aspects of the physical and chemical properties of matter:
The nature of atoms and molecules,
The determination of their structure and composition and their
reactions
How they can be utilized to produce useful products and materials.
Chemistry will help you get ahead in most STEM (Science, Technology, Engineering & Maths) careers and more besides.
Course content
Subject content
1) Foundation chemistry
2) Chemistry in Action
3) Investigative and Practical skills in AS Chemistry 4) Kinetics, Equilibria and Organic Chemistry
5) Energetics, Redox and Inorganic Chemistry
6) Investigative and Practical skills in A2 Chemistry
Entry requirements
Have achieved at least 5 A*- C at GCSE including English and Maths
2 grades B and above in two GCSE Sciences.
Assessment
AS Assessments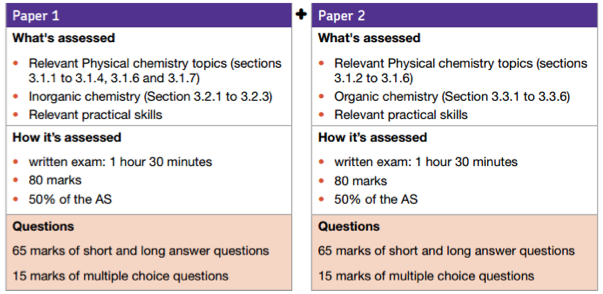 A-Level Assessments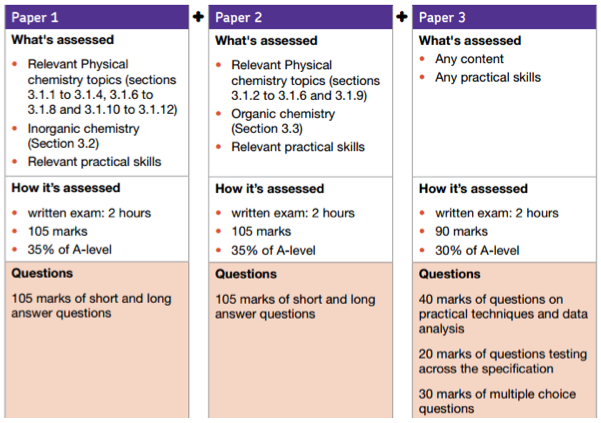 Future opportunities
Chemists pursue all kinds of careers. Some discover new concepts and laws about matter and the universe; others apply chemistry to a range of industrial and societal needs. They use their problem-solving skills as laboratory practitioners, managers, corporate officers, and entrepreneurs in industrial firms and governmental agencies. Chemists are owners of companies. Chemists teach in high schools, two- and four-year colleges and universities, and corporate training centers. Chemists work for large multinational companies as well as small companies. Some are specialized in their practice of chemistry, while others apply it in an interdisciplinary fashion. Individuals who pursue a chemical education discover that it provides a solid background for careers that can grow and change as the individual changes or as the market place changes. If anything characterizes the career of a chemist, it is change.
How to apply
If you want to apply for this course, you will need to contact Newman Catholic College directly.
Last updated date: 26 October 2017