Biology AS/A Level at Newman Catholic College
Course description
Biologists are scientists who study the natural world and all the living things in it, from the largest mammals down to our very own microscopic DNA.
They try to understand how animals and organisms work (including us humans), how we evolved and the things that can make us sick or improve our health.
Biologists use this knowledge to do things like try to stop the spread of disease, track down natural resources, improve public health, animal care and conservation and work out the true impacts of things like pollution.
Course content
1- Biological molecules

2- Cells

3- Organisms exchange substances with their environment

4- Genetic information, variation and relationships between organisms

5- Energy transfers in and between organisms (A-level only)

6- Organisms respond to changes in their internal and external environments (A-level only)

7- Genetics, populations, evolution and ecosystems (A-level only)

8- The control of gene expression (A-level only)
Entry requirements
Have achieved at least 5 A*- C at GCSE including English and Maths
2 grades B and above in two GCSE Sciences.
Assessment
AS Assessments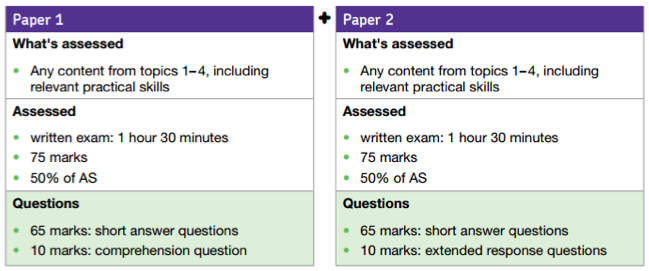 A-Level Assessments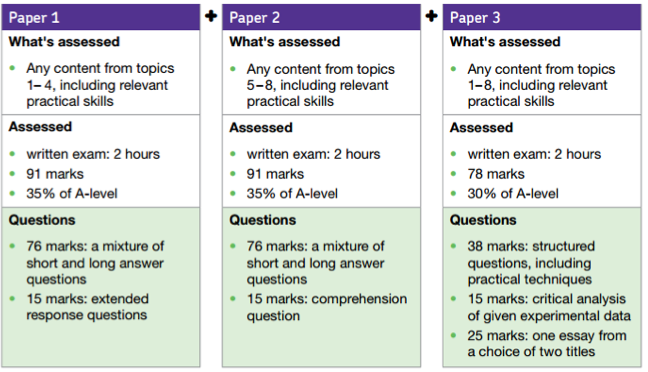 Future opportunities
Biology is a key subject for lots of STEM careers, particularly in healthcare, medicine and jobs involving plants or animals. The list is pretty long and includes: nursing, dentistry, forensic science, psychology, physiotherapy, botany, environmental science, zoology, geology, oceanography, pharmaceuticals, energy, teaching, science writing, genetics and research.
How to apply
If you want to apply for this course, you will need to contact Newman Catholic College directly.
Last updated date: 26 October 2017