Welcome to Groundwork Leeds
Groundwork is Morley's best kept secret for young people in Leeds. Housed in an old converted mill (close to Morrisons), a team of friendly and supportive tutors run exciting courses for 14-16 and 16-19 year olds, in woodland management & gardening and creative art & media. More recently we have started offering 16-19 year olds in Dewsbury and Bradford access to our REAL WY and Study Programmes that have worked so well in Leeds.
About us
This is a provider for 13-16 year olds in schools, SILCs and PRUs / 16-19 year old (or up to 25 with statement of learning disability) NEET young people.
Alternative Curriculum at Groundwork Leeds
As a trust, one of Groundwork's aims is to tackle worklessness and its causes. In addition, Groundwork's focus is environmental education and we provide opportunities for all young people to engage with issues of sustainability.
Groundwork has been delivering alternative learning to young people for almost 20 years. Every year scores of pupils from schools in and around Leeds benefit from our programmes. For many of them, an opportunity to learn outside of a traditional school environment, in the fresh air and in smaller classes and at a flexible pace creates the ideal opportunity to reflect and rediscover, to engage and develop new skills and build confidence in themselves and the future.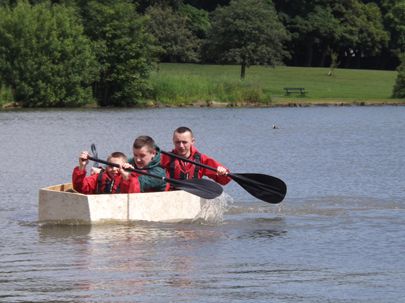 Groundwork's programmes focus on teaching practical skills in soft landscaping, horticulture and woodworking, with an emphasis on the environment, recycling, art and enterprise. Participants have regular opportunities to be involved in real work - in live community settings - creating an opportunity to build self-esteem through making a tangible and lasting contribution to the places where we live.
At Groundwork, inclusion and creativity are paramount and we offer a range of programmes that can be adapted to fit the needs of individuals and groups. Where possible, programmes can be accredited. We offer a range of formally recognised qualifications, including Arts and Media, Land Based Horticulture, PSD, First Aid, Functional Skills and Employability.
Facilities available
Groundwork has direct access to woodland sites and allotments accross Leeds and surrounding areas. We also have a fully functional training room and workshop at our base in the centre of Morley. Easy access to public transpost and regular bus service to Leeds City Centre, just minutes from Groundwork training room and workshops.
Why not contact us for a visit so that you can come and see where we are and what we can offer you?
Additional support
Learners have access to support and resources from our large team of tutors and trainers. Opportunities to get involved in activities and volunteering across Groundwork programmes and work placements with local employers are available. Learners also have the opportunity to get involved with our enterprise programme 'Chop N Go' where they are involved in the making and selling of different items from Christmas cards to wodden candle holders and chopping boards.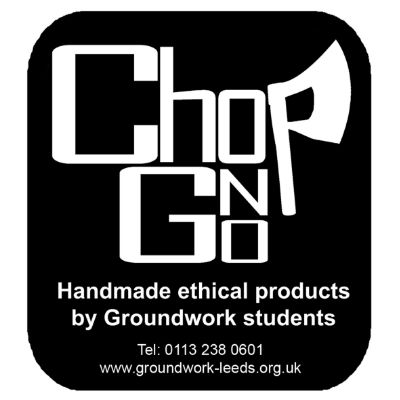 Learner success
Learners progress into Further Education, further training on programmes at Groundwork, volunteering, work and sometimes even employment at Groundwork. One of our learners Dwaine who attended Bruntcliffe High School moved on from us into further training at Leeds College of Building. Read Dwaine's story below:
Since Year 7 I've found it difficult to get along at school. My behaviour got so bad that I was excluded and put into seclusion. I couldn't get along with the teachers so my school work suffered.
When I was in Year 9 my school recommended me to the GAP scheme as alternative education which has worked out better for me. I have achieved my ASDAN Bronze award and now I'm working towards my Silver. With this qualification I can move on and now I'm applying to study Joinery, Plumbing or Landscaping at Leeds College of Building. I've learnt about different plant species and where they can grow, and how to improve the appearance of green areas. It feels like I'm putting something back into the community.
I have discipline and a career path now. If I hadn't started GAP I would be getting into more trouble or not doing anything at all. It's given me a different outlook. To others I would advise not to get into my situation in the first place, but if you do, GAP is a way out and a way forward.
How to apply
You can apply for courses at Groundwork Leeds through UCAS Progress. Add courses to your favourites to apply to this provider.
Last updated date: 12 May 2017