Welcome to North Lancs Training Group (NLTG)
NLTG are one of the largest training providers in the country. We have been helping people discover their future since 1969.
We deliver Apprenticeships from Level 2 upto Level 5 in a wide variety of occupations. We are based in Accrington, Lancashire but cover all over the North West and Yorkshire with our Apprenticeships. That's because we come to you! There is no day realease to college with our Apprenticeships (except Joinery) so it's full time in work and we come to visit you in your workplace every 4 - 6 weeks.
We also offer the Study Programme and Traineeships, the exciting pre-apprenticeship programmes tailored to suit the needs of young people aged 16-18 who are not yet ready, or able, to directly enter an Apprenticeship or employment.
About us
Spending time in a classroom, at college, after leaving school is not the first choice for many people. On leaving school, we understand that you may want to go out to work and earn a wage.
As an apprentice you will work in a full time permanent job, whilst gaining an Apprenticeship qualification or standard.
NLTG can help you to find work, achieve your goals and build a better future.
For more information on what each Apprenticeship involves, please click below on the occupation that you are interested in.
We do Apprenticeships in the following occuptional areas:
NLTG are 2 GOOD
NLTG are proud to report at our latest Ofsted Inspection we were judged to be Good across all areas of our provision. NLTG will now strive towards achieving Outstanding at our next Ofsted Inspection.
Additional support
Recruitment Officer - This person will help you find your perfect Apprenticeship vacancy within a company. They will look for companies that match your specified criteria and will arrange interviews for you to attend. The Recruitment Team will advise and support you on an ongoing basis but mainly at the very beginning when you are looking to start your career.
Tutor - Your Tutor will guide you through your qualification, assessing you on the job. They will carry out observations and help you understand the types of evidence required for your portfolio. You will be required to complete work set by your Tutor ready for their next visit. You can contact your Tutor with any queries you may have at any time between visits. They will support you throughout the programme once you have been signed onto your Apprenticeship and will visit you every 4 to 6 weeks.
Skills for Life Tutor - Your Skills for Life Tutor will support you with literacy and numeracy revision and development (where required), throughout the programme, once you have been signed onto your Apprenticeship. Your Skills for Life Trainer will visit you every 4 weeks
Learner success
6 more City & Guilds Medals for Excellence Winners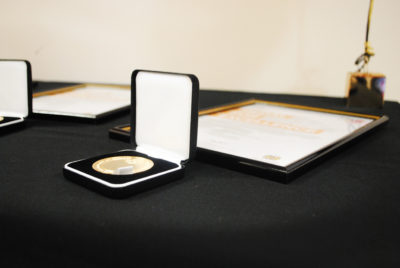 Once again, NLTG apprentices have enjoyed outstanding success in the City & Guilds Medals for Excellence Awards.
A 'Medal for Excellence' recognises the achievements of learners, lecturers and trainers from across the world. It acknowledges those who have achieved outstanding results by producing exceptional work – going above and beyond what is expected to accomplish their goals – and those who have shown a true journey of progression throughout their studies.
This year, our apprentice winners are:
Maria Dawson Business Administration
Jenna Keys Customer Service
Danielle Cottey Customer Service
William Holmes Warehousing/International Logistics
Medals for Excellence were also awarded to NLTG Study Programme learner, Oliver Wilson, and to tutor, Sue Jordison.
This adds a further six City & Guilds Medals for Excellence to NLTG's impressive record. Since 2006, NLTG learners and staff have won an outstanding 70 Medals for Excellence.
NLTG Apprentice of the Year - William Holmes, Printed Cup Company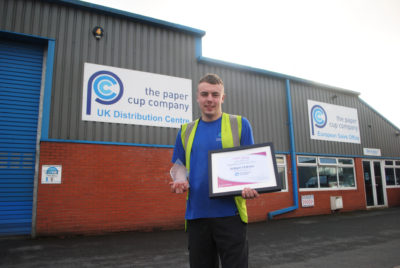 William Holmes is an Apprentice Warehouse Operative at the Printed Cup Company, Clitheroe. He started his Level 2 Apprenticeship in Warehousing and Storage in September 2016 and with the quality and quantity of work Will produced, he finished his Level 2 in October 2017, well ahead of his scheduled end date of January 2018. He has since progressed and is now doing a Level 3 Apprenticeship in Logistics Operations.

Will's impressive work ethic and the quality of his work has lead him to win 4 awards since he finished his Apprenticeship.

1) Sub36 Lancashire Business View Apprentice of the Year

2) Printed Cup Company Employee of the year

3) NLTG Apprentice of the Year

4) City & Guilds Gold Medal for Excellence
How to apply
You can apply for courses at North Lancs Training Group (NLTG) through UCAS Progress. Add courses to your favourites to apply to this provider.
Last updated date: 02 October 2018